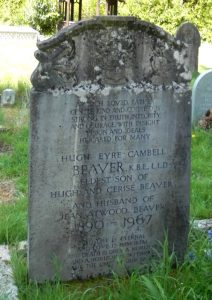 Hugh Eyre Campbell Beaver was born 4 May 1890 in Johannesburg, the eldest of three sons of Hugh Edward Campbell Beaver, of Montgomeryshire, and his wife, Cerise, daughter of John Eyre, of Anglo/Irish extraction.  He was an engineer, industrialist, and founder of the Guinness World Records (then known as Guinness Book of Records).
Hugh Beaver was educated at Wellington College, Berkshire, after which he spent two years in the Indian Police force from 1910. In 1921 he returned to England, before joining Sir Alexander Gibb & Partners, Engineers. In 1931 the firm was commissioned by the Canadian government to conduct a survey of its national ports. He spent seven months in Canada, during which time he was asked to supervise the rebuilding of the Port of St John, New Brunswick, which had been destroyed by fire. He was a partner of the firm from 1932–1942, and director general and controller general of the Ministry of Works from 1940–1945.
In 1946, he became a managing director of Arthur Guinness, Son and Co Ltd and stayed there until he retired in 1960.
He was greatly involved in the efforts to rebuild Britain and the British Empire after World War II, and was a co-opted member of Lord Reith's Committee on New Towns 1946–1947, a member of the Building Industry Working Party 1948–1950, director of the Colonial Development Corporation 1951–1960.
Hugh Beaver was chairman of the Committee on Power Station Construction 1952–1953, where he advised on the Great Smog of 1952 in London. As a result of his advice on smog, he was made chairman of the Committee on Air Pollution 1953–1954, which resulted in the Clean Air Act 1956.
He was also interested in the promotion and application of science, and as a result was chairman of the Advisory Council on Scientific and Industrial Research 1954–1956, and chairman of the Industrial Fund for the Advancement of Scientific Education in Schools 1958–1963. With Sir Alan Wilson, he was a key sponsor of the creation of St Catherine's College, Oxford by Alan Bullock.
He was knighted in 1943 and awarded a KBE in 1956. He also received honorary degrees from the University of Cambridge, Trinity College, Dublin, the National University of Ireland, and was made an honorary fellow of the London School of Economics in 1960. He also served as President of the Royal Statistical Society from 1959 to 1960. He died of heart failure in his London home, 16th January 1967.
Several generations of the Beaver family lived at Highlands, Cherry lane, Woodrow, Amersham.
Guinness Book of World Records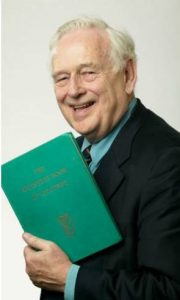 On 10 November 1951, Hugh Beaver, then the managing director of the Guinness Brewery, went on a shooting party in North Slob, by the River Slaney in County Wexford, Ireland. He became involved in an argument: Which was the fastest game bird in Europe, the golden plover or the grouse? That evening at Castlebridge house it was realised that it was not possible to confirm in reference books whether or not the golden plover was Europe's fastest game bird.
He thought that there must be numerous other questions debated nightly in the 81,400 pubs in Britain and in Ireland, but there was no book with which to settle arguments about records. He realised then that a book supplying the answers to this sort of question might prove popular. He happened to be correct.
His idea became reality when Guinness employee Christopher Chataway recommended university friends Norris and Ross McWhirter, who had been running a fact-finding agency in London. The brothers were commissioned to compile what became the Guinness Book of Records in August 1954. A thousand copies were printed and given away.
After founding the Guinness Book of Records at 107 Fleet Street, the first 198-page edition was bound on 27 August 1955 and went to the top of the British best seller lists by Christmas. "It was a marketing give away – it wasn't supposed to be a money maker" said Beaver. The following year it launched in the US, and sold 70,000 copies. Since then, Guinness World Records has gone on to become a record breaker in its own right, with sales of more than 100 million copies in 100 different countries and 37 languages, Guinness World Records is the world's best selling copyrighted book ever.
Wikipedia and other sources.
---