Holy Trinity, Penn Street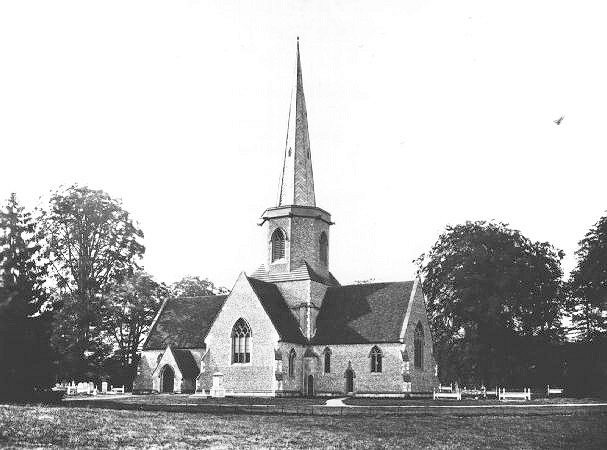 Until 1845, the hamlet of Penn Street was part of the ecclesiastical parish of Holy Trinity, Penn. In 1845, it was combined with Holmer Green, previously a part of the parish of Little Missenden, to form a new parish of 'Penn Street with Holmer Green' with two churches, Holy Trinity, Penn Street, built 1849 and Christ Church, Holmer Green, built 1894.  Penn Street remains part of the civil parish of Penn, and parishioners have often crossed the boundary between the two parishes.
The Revd. James Knollis of Holy Trinity, Penn had to surrender his Penn Street parishioners to Earl Howe's (Richard Curzon Howe, 1st Earl Howe – revived title from his maternal grandfather, Admiral Earl Howe), desire for a new church to be built in Penn Street to serve his estate and Penn House in Penn Street. Queen Adelaide suggested the location for the new church whilst resting under a beech tree, still known as Queen Adelaide's Beech (adjacent to the present car park). Earl Howe, who was the Queen's Lord Chamberlain, is patron of both Penn and Penn Street churches, and family memorials and graves exist at both churches.
The new church was also named Holy Trinity, and due to the similarity of the two village names, Penn, and Penn Street, the two churches are often confused by visitors, and in published articles and news items.
Articles relating to Holy Trinity, Penn Street: