On the evening of January 16th 1902, the day of the opening of Parliament, King Edward left London by train, for Penn House, Buckinghamshire, the seat of Earl Howe. On Friday the King had an excellent day's sport. His Majesty was accompanied by Earl Howe, Earl de Grey, Viscount Curzon, Lord Herbert Vane-Tempest, the Hon. H. Stonor, Mr. A. Sassoon, and General Sir Stanley Clarke. Game was plentiful and his Majesty was very fortunate in choice of position, securing a number of fine birds. A record bag for the Penn preserves was the result of the day's outing, 1,203 pheasants, twenty partridges, ten hares, and twenty rabbits being brought down.
Luncheon was served early in the afternoon in a tent close to Penn Farm, where most of the ladies of the house party joined the shooters. On Sunday his Majesty attended divine service at Penn Street Church with the members of the house party.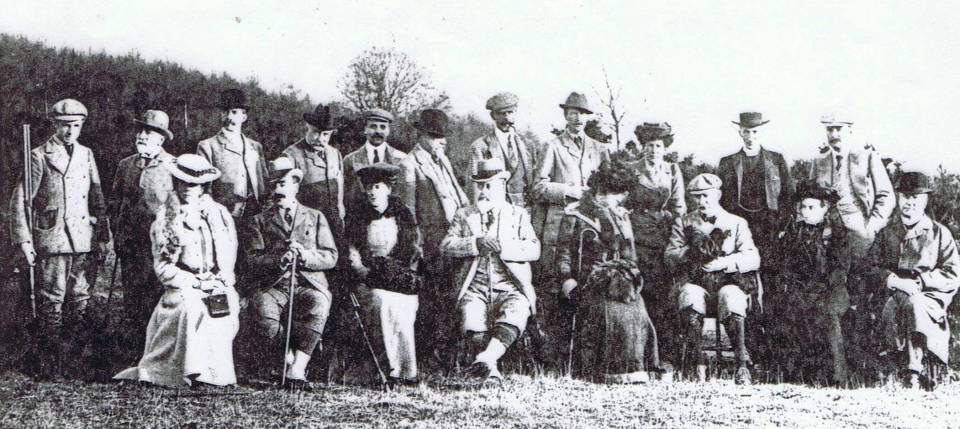 The visit was reported in great detail in the local newspaper, with details of the shooting party, the King's visit to Penn Street church on the Sunday morning, a drive around High Wycombe in the King's motor car on Sunday afternoon, and the King's departure to Windsor on Tuesday morning.
Click here to open an image of the newspaper report,
(PDF file 3Mb opens in new window)
The visit was also reported in 'The Sphere' magazine of 20th January, 1902.
Click the link or image below to open the page from The Sphere as a PDF file, (opens a new browser tab). King Edward VII visit to Penn Street 1902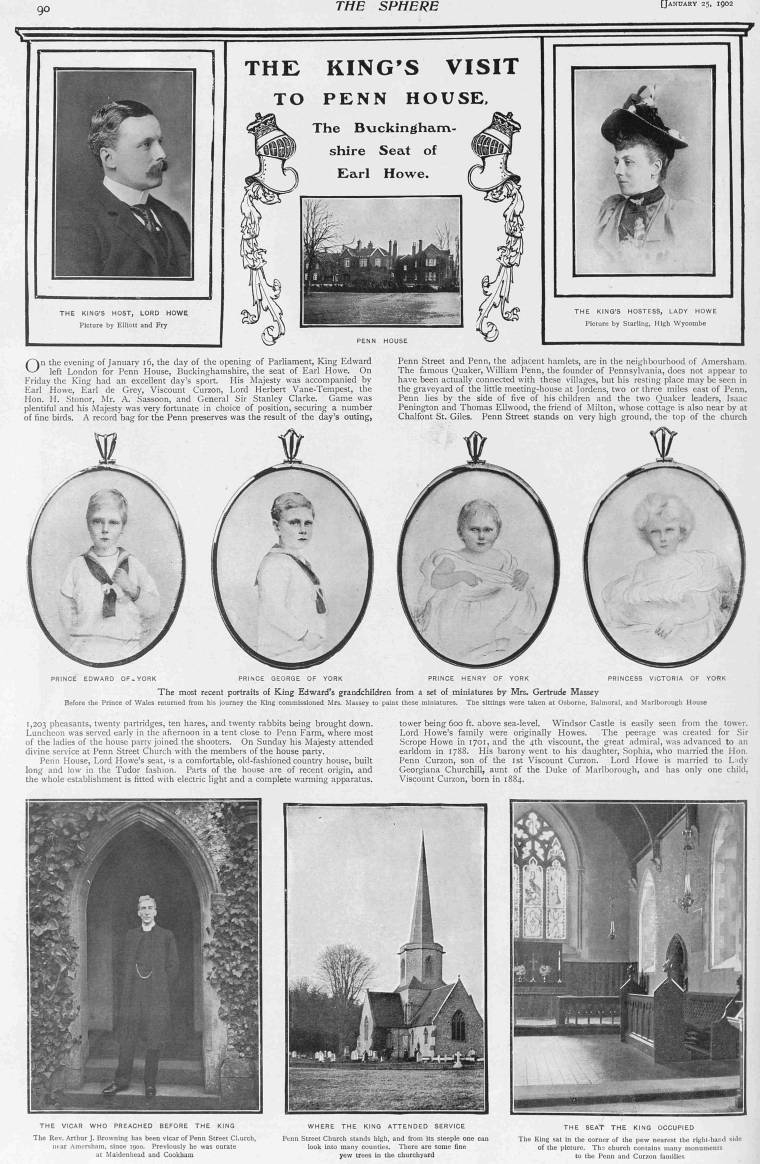 The description of the church and the view from the tower, "The church stands on very high ground, the top of the church tower being 600ft above sea level.  Windsor castle is easily seen from the tower", reads as if the author may have mistakenly included a description of Holy Trinity, Penn, rather than Holy Trinity, Penn Street, which sits in a slight hollow in Penn woods.