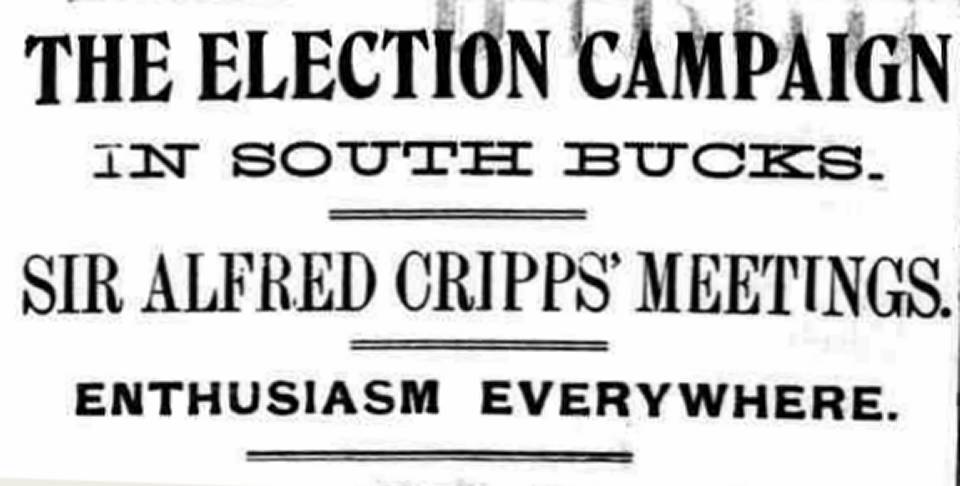 From the South Bucks Standard, January 7th 1910.

Sir Alfred Cripps stood as Liberal candidate for the Wycombe constituency in the 1910 General Election.  The newspaper reported the many meetings he held across South Bucks, including ones at Penn Street and Tylers Green.
He was elected as MP for Wycombe at the 1910 General Election, but was raised to the peerage by the Liberal party in 1914, prompting a by-election.  He took the title Lord Parmoor, the name of the village where he lived, in his Wycombe constituency.
His youngest son Sir Stafford Cripps, became a Labour politician who served in the 1945 post-war Labour Government.
There is a family history written by his son on the Frieth and Parmoor website.
---