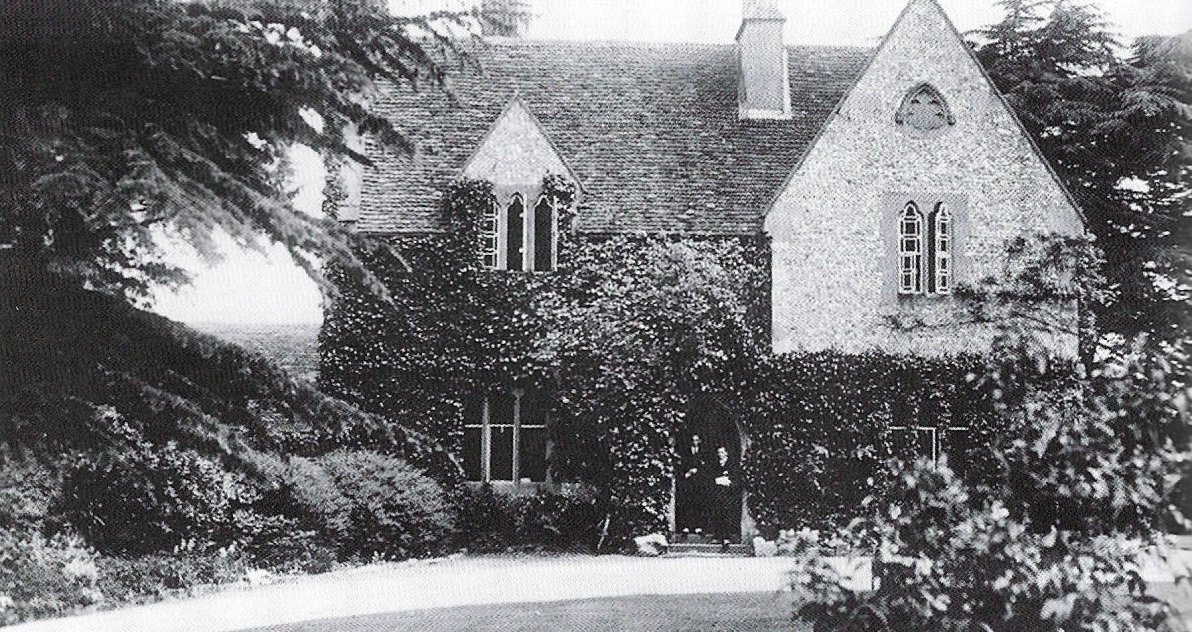 The Vicarage, c.1915, (photograph Colin Seabright)
The Vicarage was designed by Benjamin Ferrey, who designed the Church, and built in 1850 at a cost of £7,000. The first vicar, Edward Bickersteth, went on to be vicar of Aylesbury, Archdeacon of Buckinghan and Dean of Lichfield, where his statue can be seen. David Niven lived here between 1920 and 1922, as a ten to twelve year old, one of a dozen boys (who included two Persian princes and the young third Sir Philip Rose) in the crammer run by the Revd Arthur Browning. Niven's autobiography remembers a very pleasant interlude in Penn Street, despite the vicar – who was 'a magnificent looking grandson of Robert Browning with clear blue eyes and white, wavy hair. He was uniformly adored by the parents and loathed by the boys, without exception, as an evil-tempered, vain old tyrant!'
(Adapted from Britain in Old Photographs, Miles Green, Penn and Tylers Green, 2000)

The Vicarage was replaced in 19?? by a modern, smaller house by the entrance to the church drive.
Benjamin Ferrey (1810–1880) – Architect of Penn Street Church and Vicarage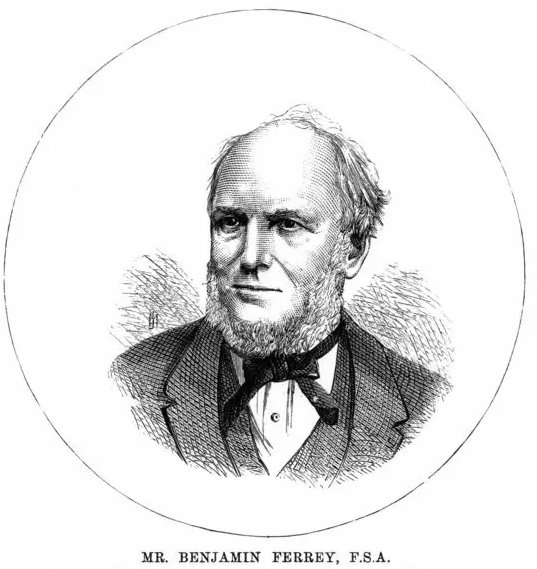 Born at Christchurch in Hampshire, Benjamin Ferrey was the youngest son of a draper of Huguenot descent. His talent and passion for drawing were noted early on. After leaving the grammar school of Wimborne in Dorsetshire, he was placed with the draughtsman and drawing-master, Auguste or Augustus Pugin, and became a close friend of his master's only child, just a little younger than himself – A. W. N. Pugin. Ferrey's biography, Recollections of A. N. Welby Pugin, and his father, Augustus Pugin; with notices of their works, is an invaluable resource for studies of the more famous architect. Ferrey then entered the office of William Wilkins. Having contributed previously to the elder Pugin's topographical works, he now collaborated with Edward Wedlake Brayley, producing the original drawings for his Antiquities of the Priory Church of Christchurch, Hants (1834) — a church that he had loved to draw in as a boy. In the year that the book appeared, he set up as architect in Great Russell Street, Bloomsbury, initially with fellow-pupil Thomas Walker, close to where they had both studied with the Pugins. (Victorian Web)
The business grew rapidly and was very successful, with Ferrey designing and restoring or rebuilding many Church of England parish churches. (Wikipedia lists 80 or more churches designed, restored or extended by Ferrey). Ferrey also designed private houses and public buildings, including a number of Tudor Revival ones in the earlier part of his career.
Charles Eastlake in his History of the Gothic Revival described Ferrey as "one of the earliest, ablest, and most zealous pioneers of the modern Gothic school" and said his work "possessed the rare charm of simplicity, without lacking interest".
Ferrey was twice Vice-President of the Royal Institute of British Architects and in 1870 was awarded a Royal Gold Medal. He was Diocesan Architect to the Diocese of Bath and Wells from 1841 until his death, carrying out much of the restoration work on Wells Cathedral and the Bishop's Palace. He was also appointed Honorary Secretary to the Architects' Committee for the Houses of Parliament. (Wikipedia)